If you're searching for a delightful dining experience with scenic views in Fort Lauderdale, you're in for a treat. This coastal city boasts a plethora of waterfront restaurants that offer not only exquisite cuisine but also breathtaking vistas of the ocean and waterways. Fort Lauderdale has something for every palate, from upscale fine dining to casual seafood spots.
Let's dive into the top 10 waterfront restaurants that promise an unforgettable culinary journey by the water.
Casa Sensei: A Fusion of Flavors by the River
Fort Lauderdale is a vibrant city that has recently welcomed a new hotspot for foodies: Casa Sensei restaurant. This elegant dining destination boasts a menu inspired by Asian and Latin American cuisines, an open-air lounge, and waterfront views of the city. The attention to detail in the decor is impressive, featuring artwork and bamboo accents, which transport patrons to a different time and place. The eclectic menu includes sushi rolls, tacos, and ceviche, expertly crafted by chef Milton Campos.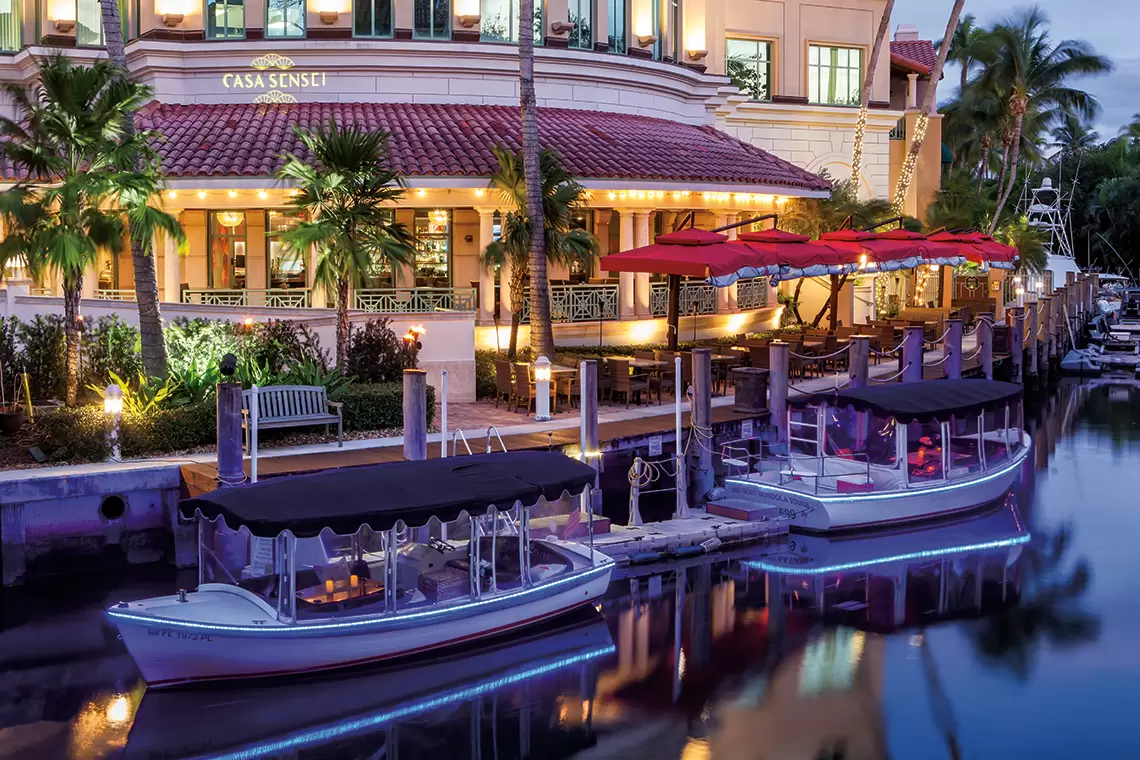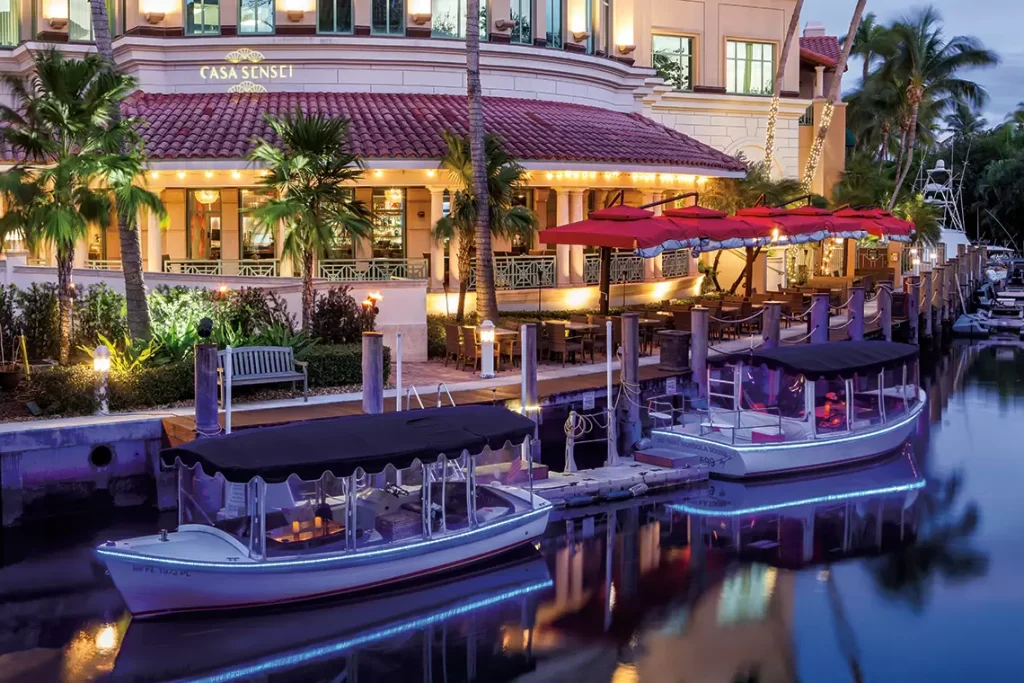 Shooters Waterfront: A Classic Dockside Dining Experience
Located in beautiful Fort Lauderdale, Shooters Waterfront is a top-rated restaurant that offers stunning waterfront views and delectable dishes. Whether you're looking for a romantic dinner for two or a lively night out with friends, this restaurant has something to offer everyone. Their menu boasts a wide array of fresh seafood options, steak, pasta, and vegetarian dishes.
But it's not just the food that draws in crowds; the laid-back yet sophisticated atmosphere and attentive staff make for an unforgettable dining experience. Come for the food, stay for the view, and leave with memories that will last a lifetime.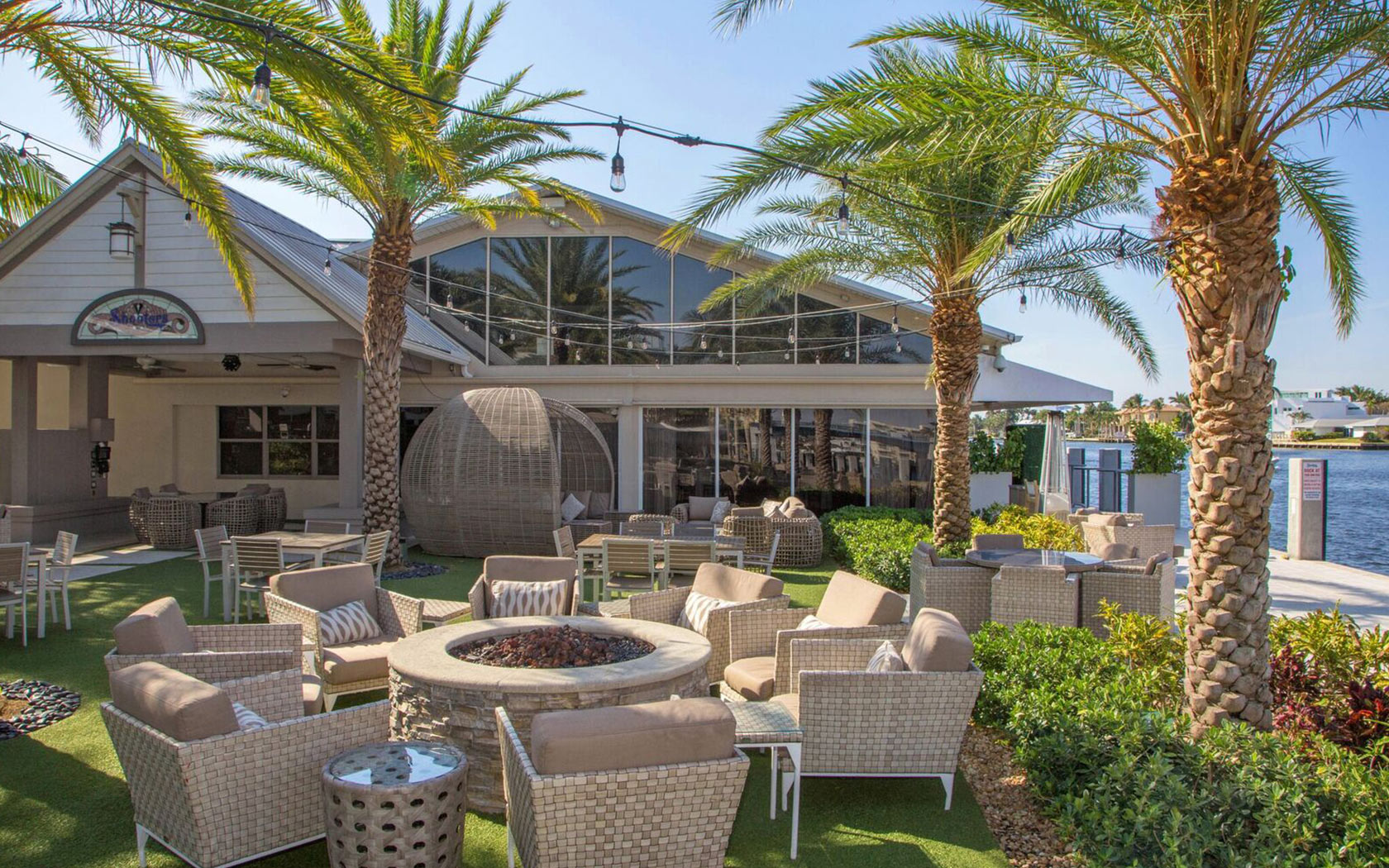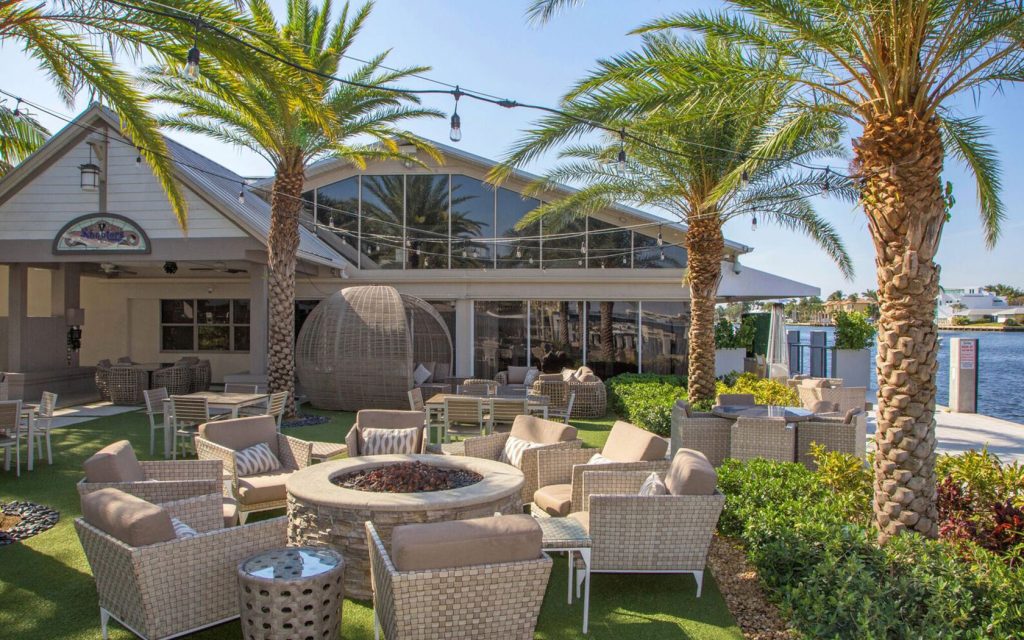 Burlock Coast: Coastal American Fare with Ocean Views
Burlock Coast restaurant in Fort Lauderdale offers a dining experience worth traveling for. Situated in the Ritz-Carlton hotel, the restaurant boasts stunning oceanfront views. But the ambiance is not the only impressive thing. The menu features coastal cuisine made from locally sourced ingredients, focusing on sustainable seafood.
From the raw bar with freshly shucked oysters to the wood-fired grill that cooks up delectable dishes, the cuisine at Burlock Coast is both delicious and environmentally conscious. And it's not just the food that is impressive.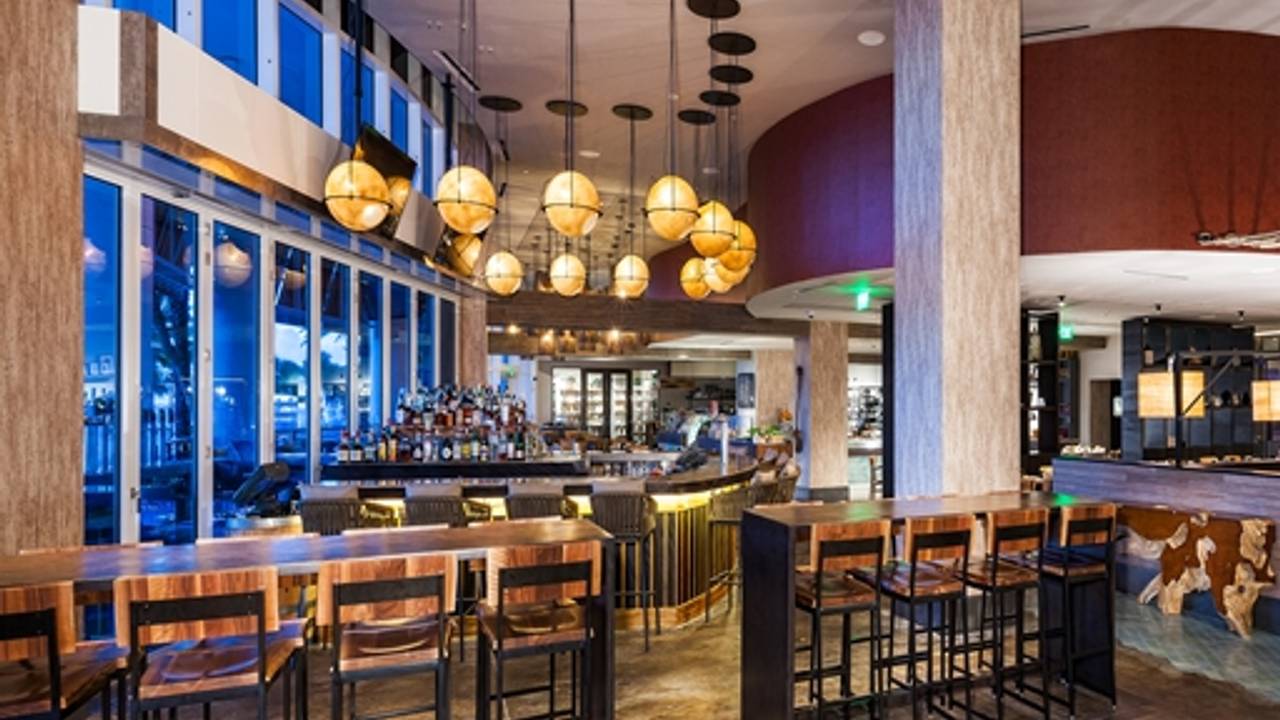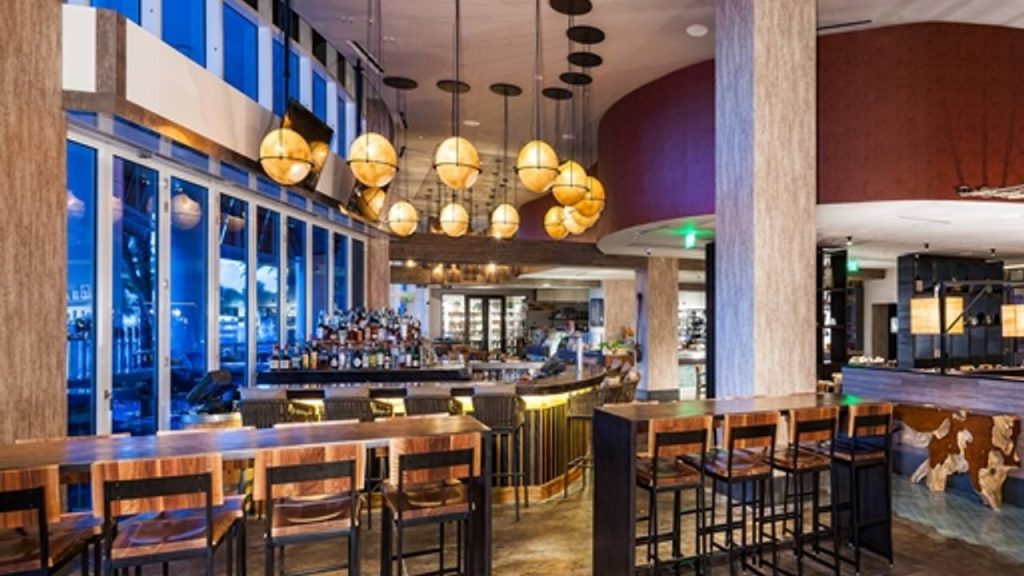 Ocean 2000: Elegant Oceanfront Dining
Ocean 2000 restaurant in Fort Lauderdale is a dining experience that transports you to a world of sophistication and elegance. With its prime oceanfront location, the restaurant boasts stunning views of the Atlantic Ocean. The atmosphere is refined and relaxed, making it the perfect spot for a romantic dinner or a casual get-together with friends.
Ocean 2000 prides itself on serving fresh seafood dishes that are expertly prepared and presented beautifully. The menu also includes a selection of steaks and other meat dishes, so there is something to suit every taste. Whether you visit for lunch or dinner, you will surely be impressed by the flavors and quality of the food and the impeccable service.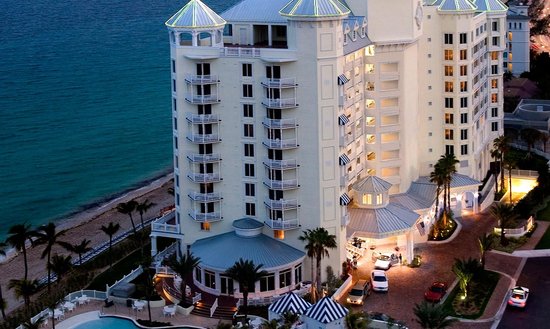 Bubba Gump Shrimp Co.: Seafood with a View and a Dash of Forrest Gump
The Bubba Gump Shrimp Co restaurant in Fort Lauderdale is every seafood lover's paradise. Nestled in the city's heart, this iconic restaurant offers a cozy, inviting atmosphere with nautical decor and friendly staff. The menu at Bubba Gump's is a seafood lover's dream, featuring a variety of dishes ranging from classic shrimp scampi to more exotic options like Jamaican coconut shrimp.
The restaurant is best known for its famous "Bucket of Boat Trash," a generous serving of fried seafood perfect for sharing with friends or diving solo. Bubba Gump's also offers a selection of refreshing cocktails, perfect for lounging on the restaurant's outdoor patio while enjoying the stunning Fort Lauderdale views. A must-visit for any seafood enthusiast in the area!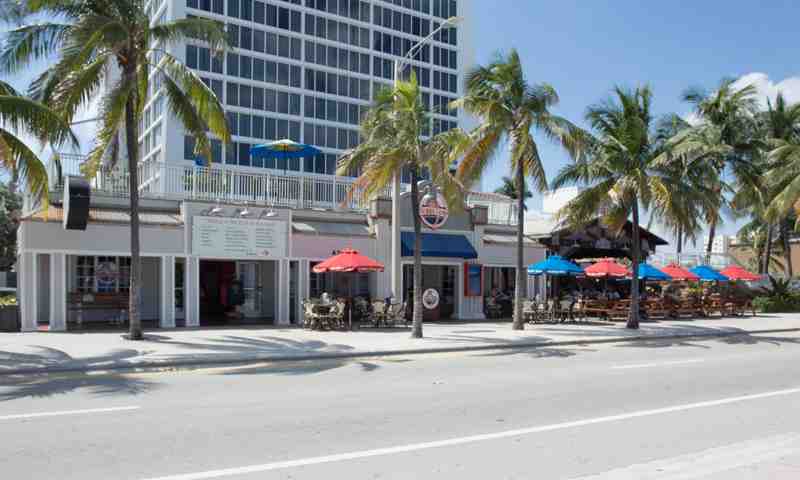 GG's Waterfront Bar & Grill: Relaxed Atmosphere, Spectacular Waterfront
If you're looking for a spot to enjoy the waterside views and delicious food in Fort Lauderdale, GG's Waterfront Bar & Grill is the place to be. Located right by the water, it offers an extensive menu of seafood dishes and a great atmosphere that sets it apart from other restaurants in the area. It's the perfect spot for a romantic dinner or a relaxed night with friends and family. The restaurant's decor is warm and inviting, with wooden furniture and nautical accents.
With various seating options, including indoor and outdoor seating, you will find the perfect table to enjoy your meal. Whether you're a local or a tourist, GG's Waterfront Bar & Grill is worth checking out to experience the best of Fort Lauderdale's waterfront dining scene.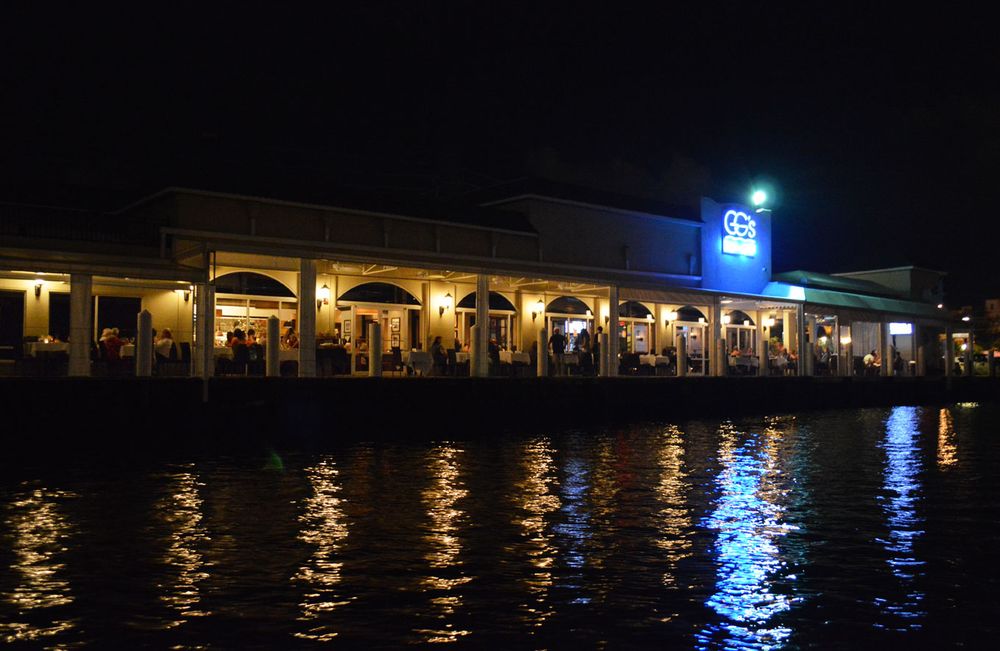 The Rusty Hook Tavern: Quaint Charm and Fresh Seafood
The Rusty Hook Tavern in Fort Lauderdale is a must-visit restaurant for anyone looking for a unique dining experience. Located in the beautiful marina area, the restaurant offers incredible views of the water and passing boats. In addition to the stunning views, the Rusty Hook Tavern's menu is filled with delicious and inventive dishes that will satisfy any appetite.
See more: Beachfront Dining
The restaurant's talented chefs use only the freshest ingredients to create their words, resulting in truly exceptional cuisine. With an inviting atmosphere and friendly staff, the Rusty Hook Tavern is the perfect destination to enjoy a relaxing meal with family and friends.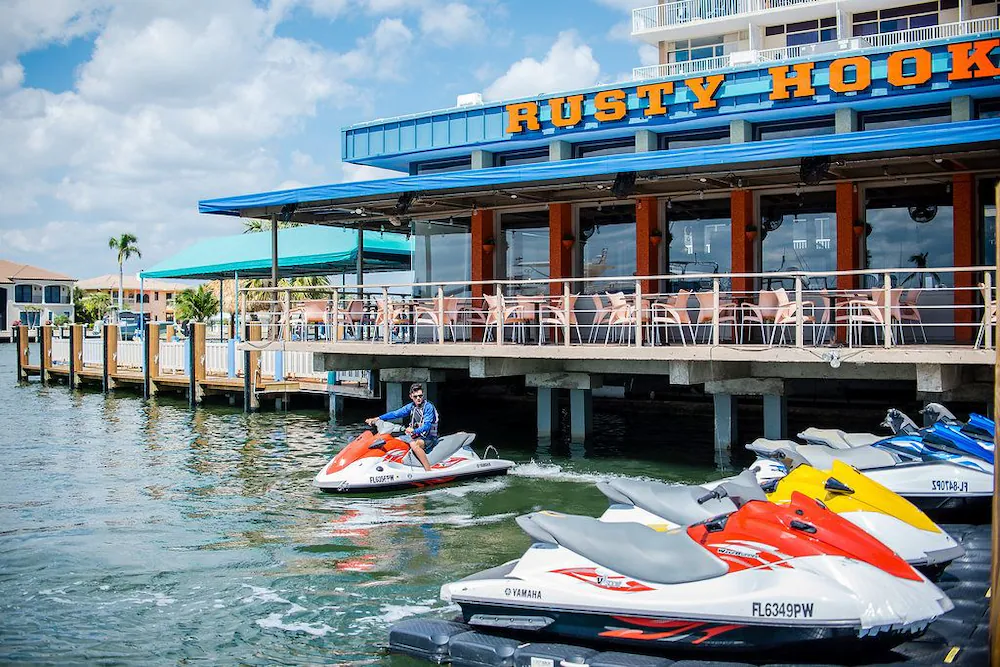 Blue Moon Fish Co: Contemporary Waterfront Dining
Located in Fort Lauderdale, Blue Moon Fish Co restaurant is a seafood lover's dream come true. This restaurant is known for its fresh and delicious seafood offerings that tickle your taste buds. The menu has mouth-watering dishes, from sushi-grade tuna tartare to grilled octopus.
The restaurant's waterfront location also adds to the experience, providing diners with beautiful views of the Intracoastal Waterway. Whether you're looking for a romantic date night, a family dinner, or a night out with friends, Blue Moon Fish Co restaurant is a must-visit destination for any seafood enthusiast.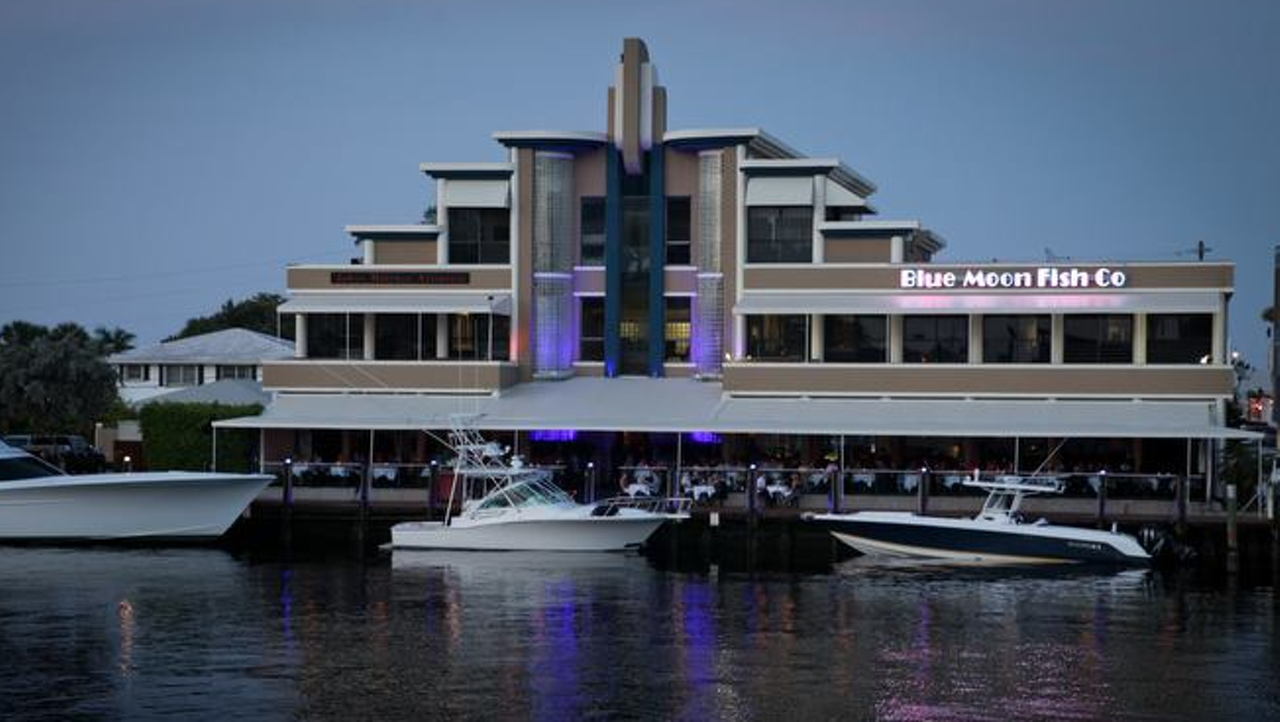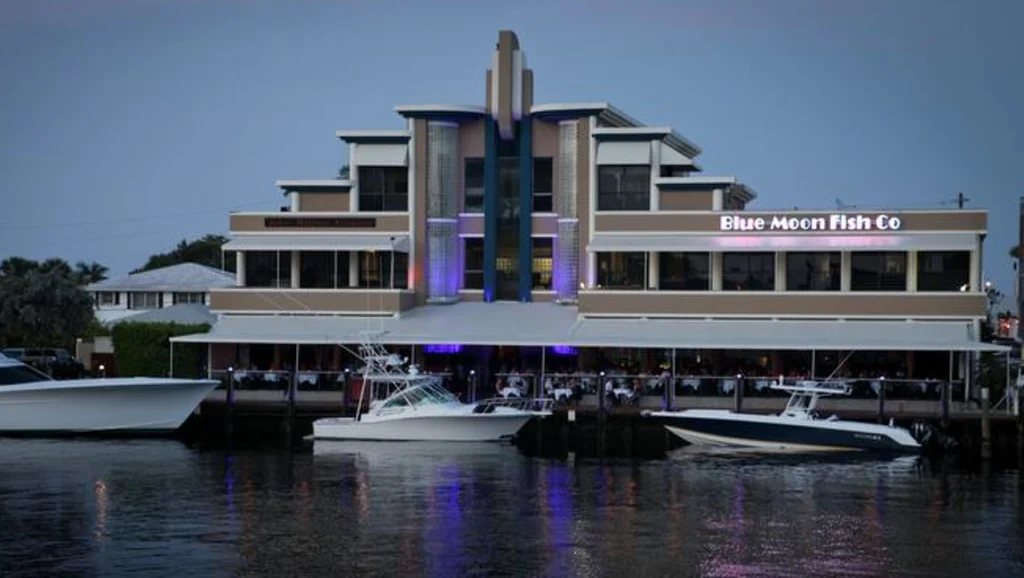 Boathouse at the Riverside: Riverside Views and Delectable Seafood
If you want to elevate your dining experience in Fort Lauderdale, the Boathouse at the Riverside restaurant should be on your list. This waterfront dining spot offers stunning views of the New River and fresh and delicious seafood options. The nautically-themed decor creates a relaxed atmosphere that will transport you straight to the water, making it a perfect spot for a romantic date night or a leisurely meal with friends.
The Boathouse also includes a full-service bar, so you can sip your favorite drink while enjoying the beautiful scenery. Book a table in advance, as this popular spot fills up quickly!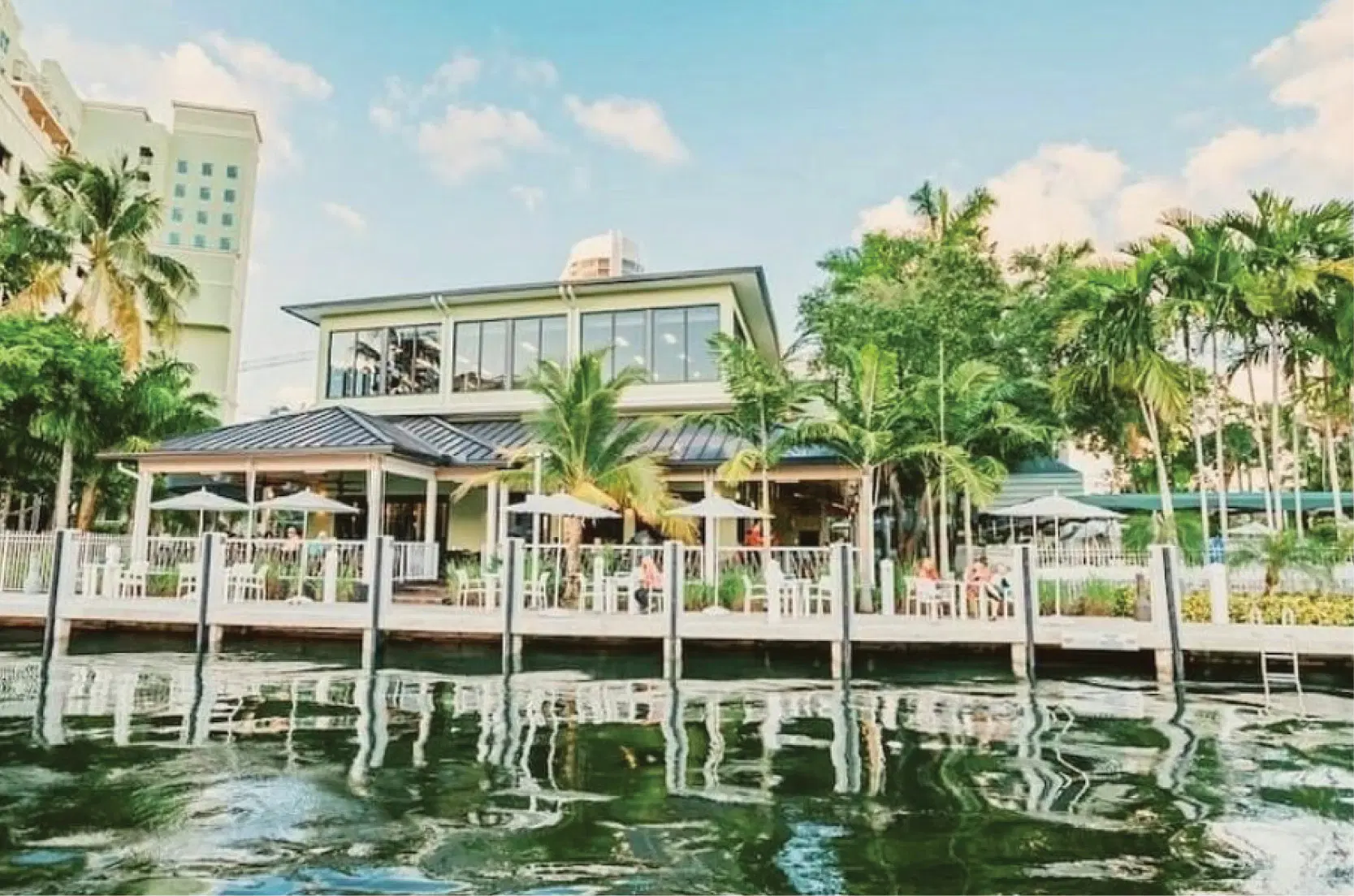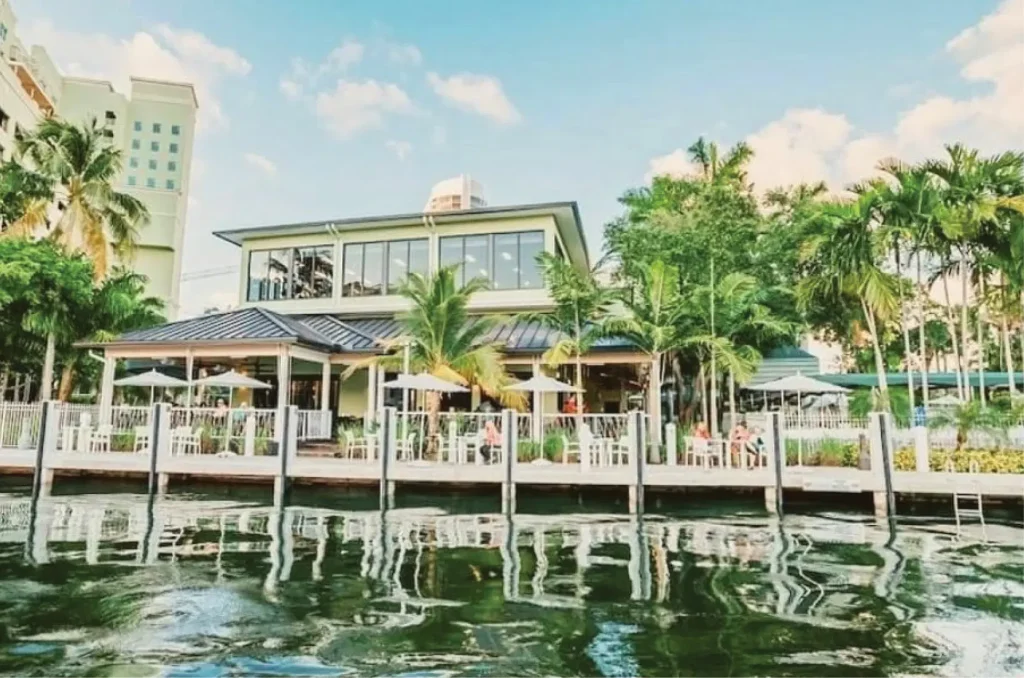 Wild Sea Oyster Bar & Grille: Sustainable Seafood with an Ocean View
If you're looking for a seafood experience beyond the average, Wild Sea Oyster Bar & Grille restaurant in Fort Lauderdale is the perfect place to satiate your cravings. This restaurant prides itself on sourcing the freshest seafood from local fishermen and oyster farmers. Their menu has delicious and creative dishes, such as famous lobster mac and cheese and an artisanal oyster selection.
Whether you're in the mood for something light and refreshing or more filling, Wild Sea Oyster Bar & Grille has got you covered. Plus, with their modern and cozy ambiance, you'll always feel comfortable dining here. Overall, Wild Sea Oyster Bar & Grille is a must-visit seafood destination that will leave you wanting more.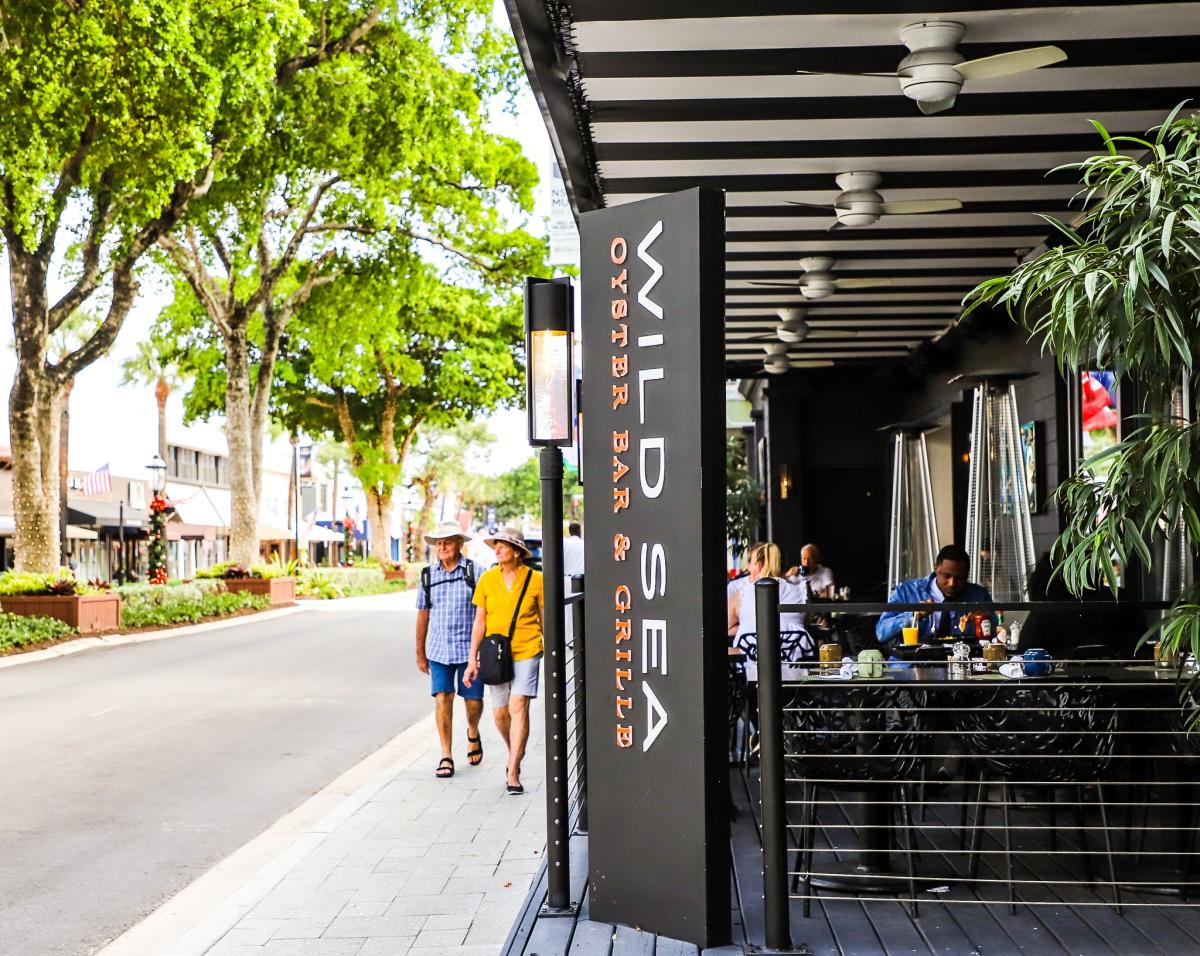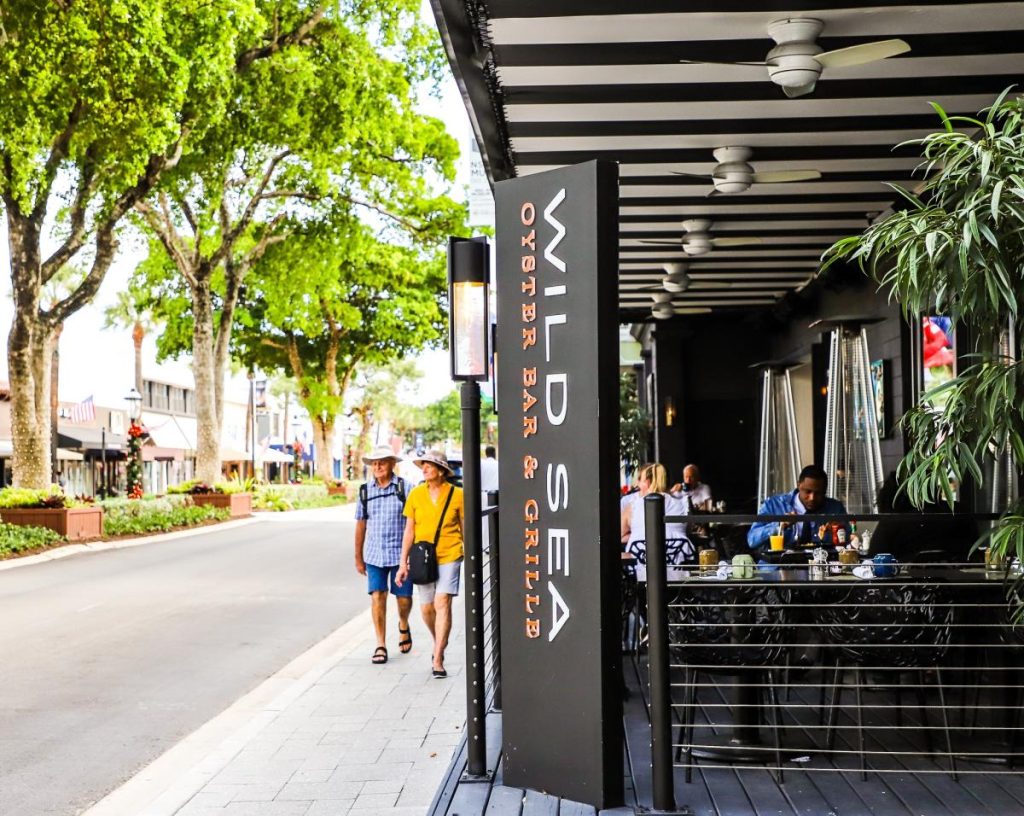 FAQs
1. Are reservations recommended at these waterfront restaurants?
Making reservations, especially during peak dining hours, is advisable to secure your preferred spot.
2. Do these restaurants offer vegetarian options?
Yes, most of these restaurants have vegetarian dishes to cater to various dietary preferences.
3. Can I enjoy a family-friendly atmosphere at these restaurants?
Many of these waterfront restaurants are family-friendly perfect for gatherings with loved ones.
4. Are these restaurants open for lunch and dinner?
 Yes, these restaurants generally serve both lunch and dinner. It's a good idea to check their specific hours of operation.
5. Is parking available at these establishments?
Yes, most of these restaurants offer parking facilities for their guests' convenience.
Conclusion
Fort Lauderdale's waterfront restaurants offer more than just food; they offer an experience. Whether looking for upscale dining, a casual meal, or sustainable seafood, these ten restaurants provide culinary excellence and stunning waterfront views. Enjoy the best of both worlds as you indulge in the diverse flavors of Fort Lauderdale while basking in its natural beauty.