Fort Lauderdale is not just a beautiful and sunny place but is also known for its coffee shops. However, with so many options to choose from, it can take time to pick the right one. In this blog post, we will guide you through the streets of Las Olas, a beautiful and vibrant community in Fort Lauderdale, to find the best coffee shops. Whether you are a local or just visiting, Las Olas has something for everyone's coffee cravings.
1. Gran Forno Pronto
Address: 704 E Las Olas Blvd, Fort Lauderdale, FL 33301, United States
Refrain from letting its Italian-style bakery image fool you. Gran Forno Pronto is undoubtedly a coffee shop worth trying. Situated right in the heart of Las Olas Boulevard, this place is famous for its freshly roasted coffee and baked goods. Gran Forno Pronto will not disappoint you whether you are an espresso, latte, or cappuccino fan. Remember to try their signature cappuccino and almond croissant the next time you are in the area.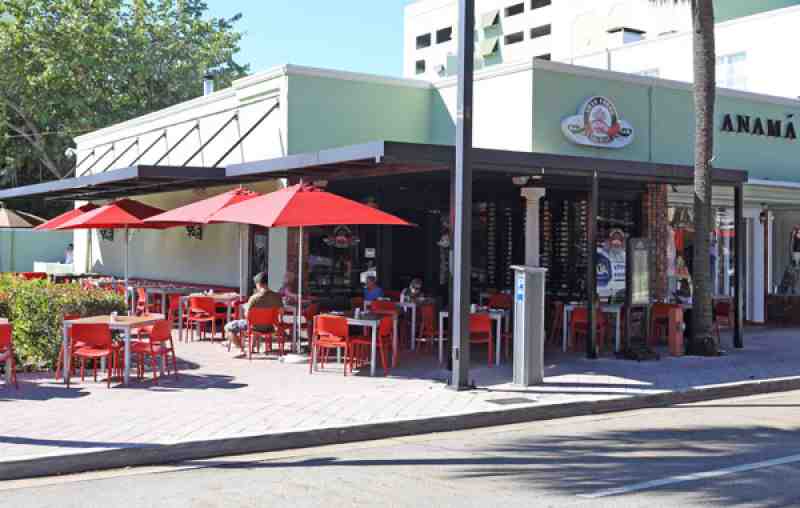 2. Starbucks
Address: Center, 350 E Las Olas Blvd, Fort Lauderdale, FL 33301, United States
Attention all coffee lovers in Las Olas have you tried the Starbucks coffee shop yet? Located in the city's heart, this coffee shop is the perfect spot to start your morning or grab a pick-me-up throughout the day. With a wide variety of coffee blends, teas, and pastries, Starbucks is the go-to for coffee lovers worldwide, and now you can indulge in your favorite cup of joe right here in Las Olas. The cozy and inviting atmosphere is perfect for catching up with friends or relaxing with a book while enjoying your perfect coffee. So, what are you waiting for? Come try the new Starbucks coffee shop in Las Olas.
3. Kavasutra Kava Bar
Address: 1318 E Las Olas Blvd, Fort Lauderdale, FL 33301, United States
If you're looking for the best coffee shop in Las Olas, look no further than Kavasutra Kava Bar. This trendy spot offers much more than just your average cup of joe. The ambiance is relaxed and laid back, perfect for catching up with friends or getting some work done. And, of course, the kava bar aspect provides a unique twist to your coffee run. But the real highlight here is the coffee.
From perfectly brewed drip coffee to expertly crafted espresso drinks, the baristas at Kavasutra are true coffee artists. With each sip, you'll taste the quality and care that goes into every cup. It's no wonder that this coffee shop has quickly become a favorite among locals and visitors alike.
4. Nanou French Bakery & Cafe
Address: 2915 E Las Olas Blvd, Fort Lauderdale, FL 33316, United States
Nanou French Bakery & Cafe Las Olas is the perfect destination for a cozy afternoon pick-me-up or an indulgent breakfast treat. From the moment you step inside, you'll be transported to a charming Parisian café with the aroma of freshly baked bread and pastries filling the air. The café offers a warm and welcoming atmosphere, perfect for chatting with friends or settling down to finish some work. And, of course, their coffee is exceptional, perfect for sipping on while nibbling on a croissant or sampling one of their irresistible macarons. So if you're looking for a delightful coffee shop experience, head to Nanou French Bakery & Café Las Olas.
5. Piazza Italia
Address: 904 E Las Olas Blvd, Fort Lauderdale, FL 33301, United States
Piazza Italia is an excellent spot for coffee fans located on the corner of Las Olas Boulevard. They serve a variety of coffee specialties like macchiato and americano. The best part is that they import their coffee beans directly from Milan, Italy, and roast them on the premises. If that is not enough, you can pair your coffee with a delicious panini or homemade gelato.
6. Capital One Cafe
Address: 801 E Las Olas Blvd, Fort Lauderdale, FL 33301, United States
If you're looking for a unique coffee shop experience in Fort Lauderdale, check out Las Olas coffee shop in the Capital One Café! This isn't your average caffeine pit-stop; it's a cozy hangout with plenty of seating, free Wi-Fi, and even a community room for meetings or events. And let's not forget the tasty treats and beverages; whether you're in the mood for a classic cappuccino or want to try something new, like their signature Honey Lavender Latte, you'll find something to satisfy your cravings. So, grab your laptop or a good book and head on over to this vibrant and welcoming cafe.
FAQ's
What Makes the Best Las Olas Coffee Shop Unique?
The best Las Olas coffee shop stands out for its historical charm, diverse coffee selection, and commitment to the local community. It's not just a coffee shop; it's an experience.
Are There Special Events Held at the Coffee Shop?
Yes, the coffee shop hosts various events, including book readings, open mic nights, and gatherings, fostering a sense of community and connection.
How Does the Coffee Shop Contribute to Sustainability?
The coffee shop sources its beans ethically and promotes fair trade practices, ensuring a responsible and sustainable coffee culture.
What Food Options are Available at the Coffee Shop?
The coffee shop offers a delectable range of pastries, quiches, sandwiches, and more, perfectly complementing the coffee experience.
What Kind of Art Can Visitors Expect to See at the Coffee Shop?
Local artists showcase their work, creating a visually captivating ambiance that adds to the coffee shop's charm.
Can I Get Personalized Coffee Recommendations?
Absolutely! The skilled baristas at the coffee shop are more than willing to recommend personalized blends that cater to your unique taste preferences.
Conclusion
If you are in Las Olas, a coffee experience is a must-have. There is no shortage of the area's best and most excellent coffee shops. Gran Forno Pronto, Brew Urban Café, Balcony Las Olas, The Alchemist, and Piazza Italia all strive to offer unique coffee experiences that satisfy every craving. So, the next time you are looking for an excellent cup of coffee in Las Olas, try out one of these fantastic coffee shops and add some sweetness to your life.