Fort Lauderdale's golden beaches have long been a magnet for beach enthusiasts; with that, many exquisite beachfront hotels have sprung up along the coast. From luxurious accommodations to panoramic ocean vistas, these hotels offer a variety of experiences to suit every traveler's preference. Finding the perfect beachfront hotel can elevate your experience if you plan to visit this picturesque city.
In this article, we'll delve into the top 10 beachfront hotels in Fort Lauderdale, each offering its unique blend of luxury, comfort, and stunning ocean views.
The Ritz-Carlton, Fort Lauderdale
The Ritz-Carlton in Fort Lauderdale is a luxurious hotel that should be on your must-visit list. This oceanfront hotel boasts a sophisticated interior, stunning views, and a range of amenities. If you're looking for a romantic getaway, staying here will go right. The spacious rooms are elegantly decorated with a modern touch, and you'll find everything you need for a comfortable stay.
The hotel has four restaurants to choose from, serving a variety of cuisines to satisfy every palate. When you're not dining in, check out the heated outdoor infinity pool and the spa, which offers a range of indulgent treatments.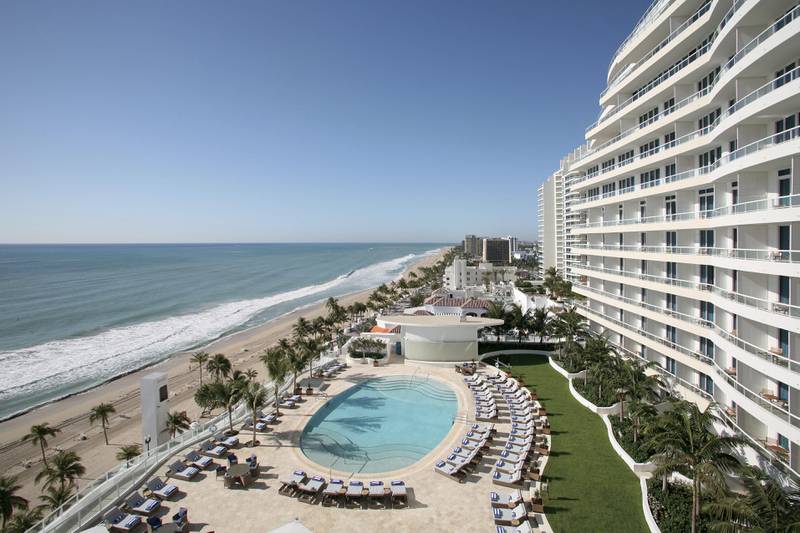 W Fort Lauderdale
Located on the stunning Fort Lauderdale beach, the W Fort Lauderdale boasts unsurpassed luxury and extraordinary design. The iconic hotel perfectly captures the vibrancy and beauty of its surrounding environment, offering breathtaking views of the Atlantic Ocean that are second to none. Every detail has been meticulously thought out to provide guests with comfort and relaxation.
From the exceptional restaurants to the state-of-the-art fitness center and the sparkling pool overlooking the ocean, you will only be left wanting something. The W Fort Lauderdale is the perfect choice for an unforgettable beachside getaway.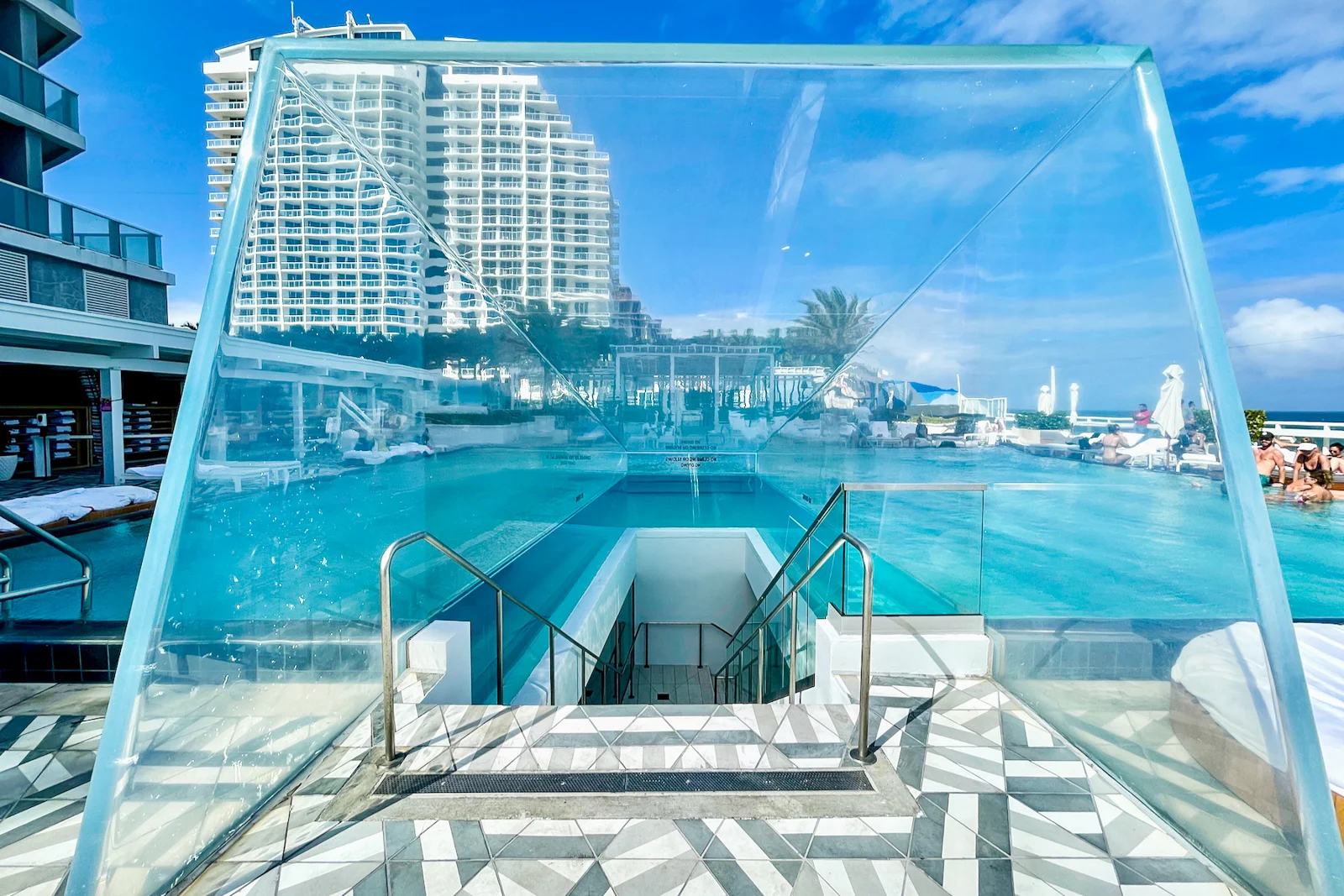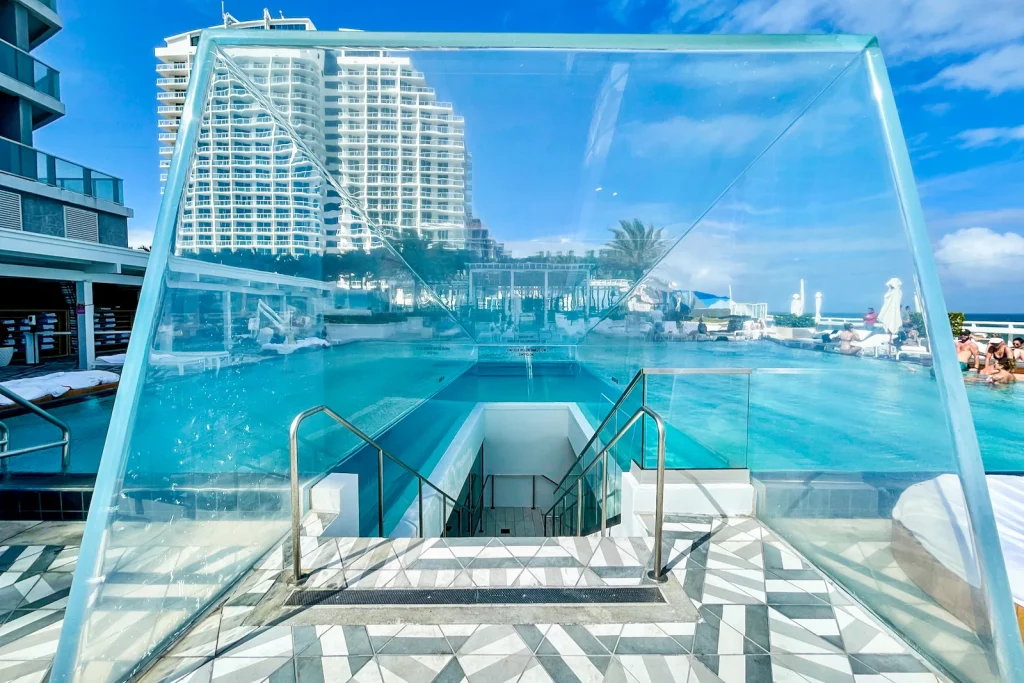 The Atlantic Hotel & Spa
Fort Lauderdale is known for its luxurious beachfront resorts, but The Atlantic Hotel & Spa is an exceptional choice for discerning travelers. This upscale hotel boasts stunning ocean views from every room, each of which is thoughtfully designed with modern decor and high-end amenities.
Guests can indulge in world-class spa treatments, dine at the award-winning restaurant, and enjoy private beach access. With its prime location and impeccable service, The Atlantic Hotel & Spa epitomizes sophistication and relaxation in South Florida's vibrant coastal city.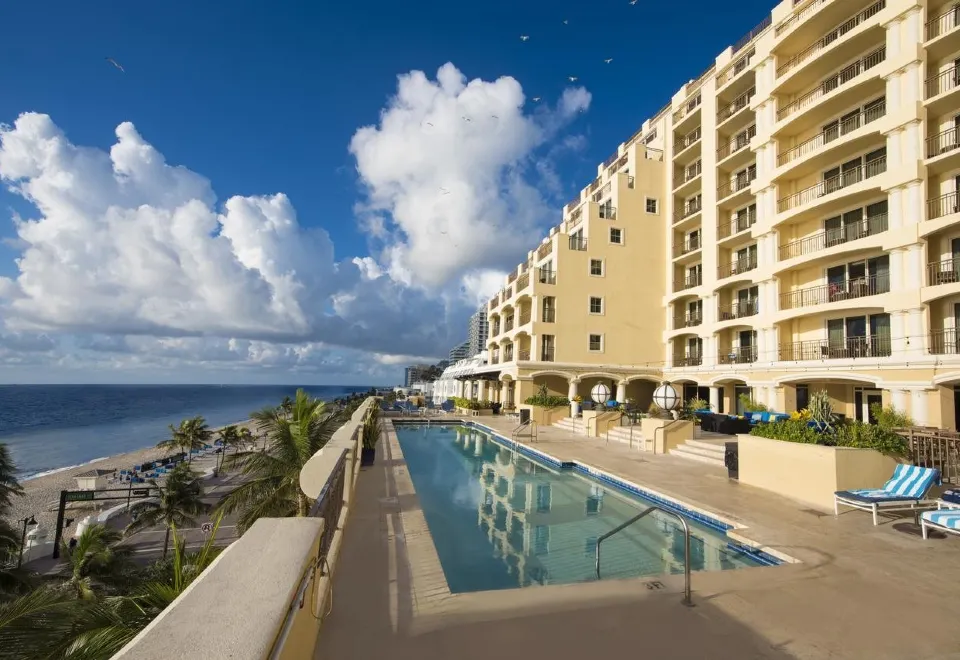 Marriott Harbor Beach Resort & Spa
The Marriott Harbor Beach Resort & Spa is in sunny Fort Lauderdale and offers guests luxurious accommodations with stunning ocean views. This sprawling resort is perfect for relaxing sun, sand, and sea vacations. Enjoy a day lounging on the beach with a book, dip in a resort's numerous swimming pools, or indulge in a rejuvenating spa treatment. Dining options abound at the Marriott Harbor Beach Resort & Spa, with multiple on-site restaurants and bars offering everything from casual beachside fare to upscale seafood dining.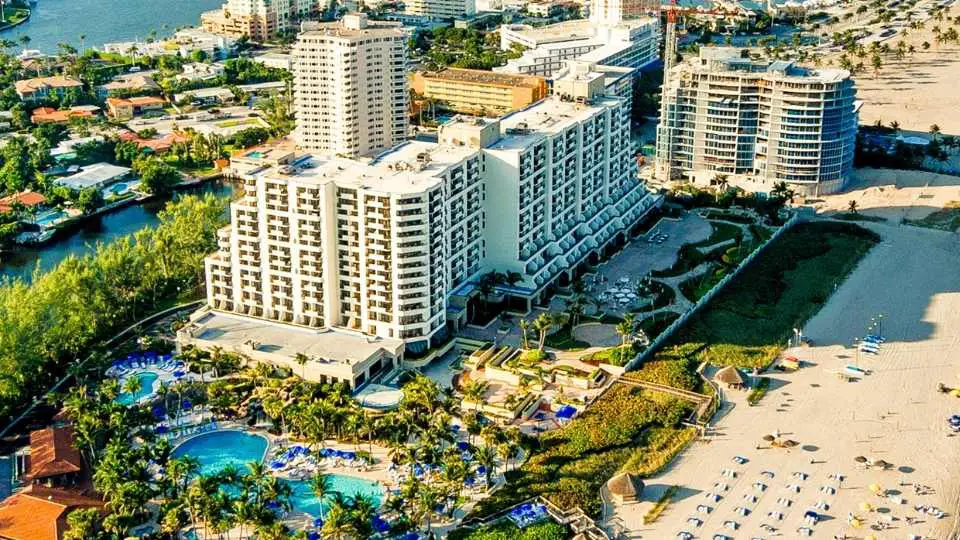 Conrad Fort Lauderdale Beach
The Conrad Fort Lauderdale Beach hotel is a luxurious destination epitomizing beachside sophistication. Located on the dazzling coastline of Florida, guests can revel in breathtaking ocean views, cozy interiors, and five-star amenities. From private and spacious balconies to cozy furnishings with a modern flair, the Conrad Fort Lauderdale Beach hotel promises to provide an unforgettable experience for travelers seeking the ultimate escape.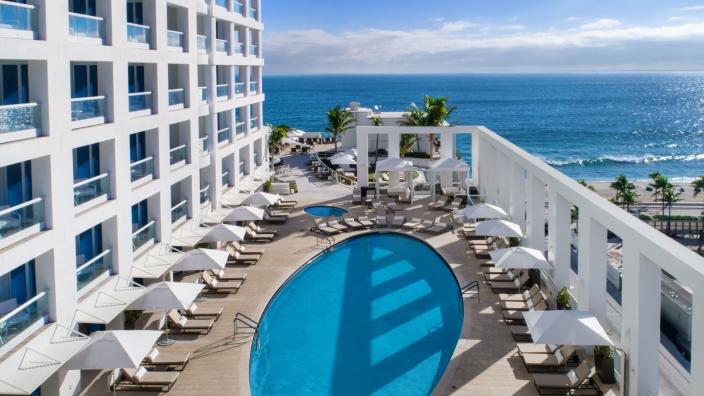 Pelican Grand Beach Resort
The Pelican Grand Beach Resort in Fort Lauderdale is the ultimate destination for those seeking a luxurious and relaxing escape. Situated on the stunning beachfront, the resort offers breathtaking views of the Atlantic Ocean that will take your breath away. Each of the 156 rooms and suites is designed with the guest's comfort and style in mind, complete with plush bedding, elegant décor, and modern amenities. The resort features countless activities to keep you entertained, including an infinity pool, water sports, and beach yoga.
B Ocean Resort
B Ocean Resort Fort Lauderdale is a luxurious and trendy hotel offering guests a unique vacation experience. Situated on a beautiful stretch of sandy beach, visitors can enjoy stunning ocean views and tranquil sunsets from the comfort of their rooms. The resort boasts modern and chic decor, creating a vibrant and fun atmosphere for guests looking to relax or explore the local area.
With 481 stylish guest rooms, suites, and oceanfront villas, B Ocean Resort Fort Lauderdale has everything you need for a luxurious and unforgettable stay. Whether you want to soak up the sun at the pool, indulge in delicious dining options, or take advantage of the resort's water sports and beach activities, there is something for everyone at this stunning Florida resort.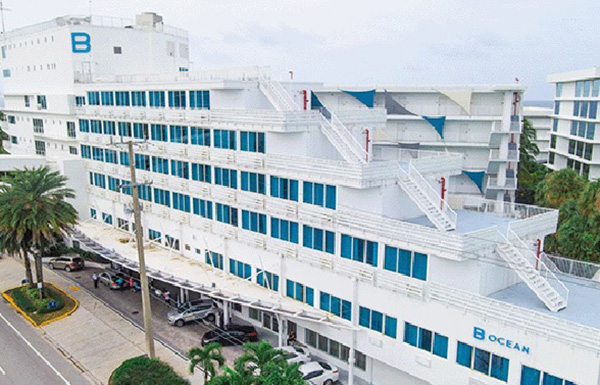 Sonesta Fort Lauderdale Beach
The Sonesta Fort Lauderdale Beach Hotel is a luxurious getaway in the heart of one of Florida's most exciting destinations. Imagine waking up to the gentle sound of waves crashing on the shore and stepping onto your balcony to take a breathtaking view of the Atlantic Ocean. From the moment you arrive. The Sonesta Fort Lauderdale Beach Hotel promises to provide an unmatched experience of relaxation and indulgence.
With an abundance of high-end amenities, top-notch service, and easy access to the beach. This hotel is the ideal destination for anyone who wants to escape the stresses of everyday life. Whether seeking a romantic weekend getaway or a family vacation, the Sonesta Fort Lauderdale Beach Hotel will impress you and leave you with unforgettable memories.
Ocean Sky Hotel & Resort
Located in the heart of Fort Lauderdale. The Ocean Sky Hotel & Resort boasts stunning ocean views and luxurious amenities for an unforgettable stay. Whether you want to relax at the beach, dip in the pool, pamper yourself at the spa or savor delicious cuisine at the on-site restaurant. This resort has something for everyone.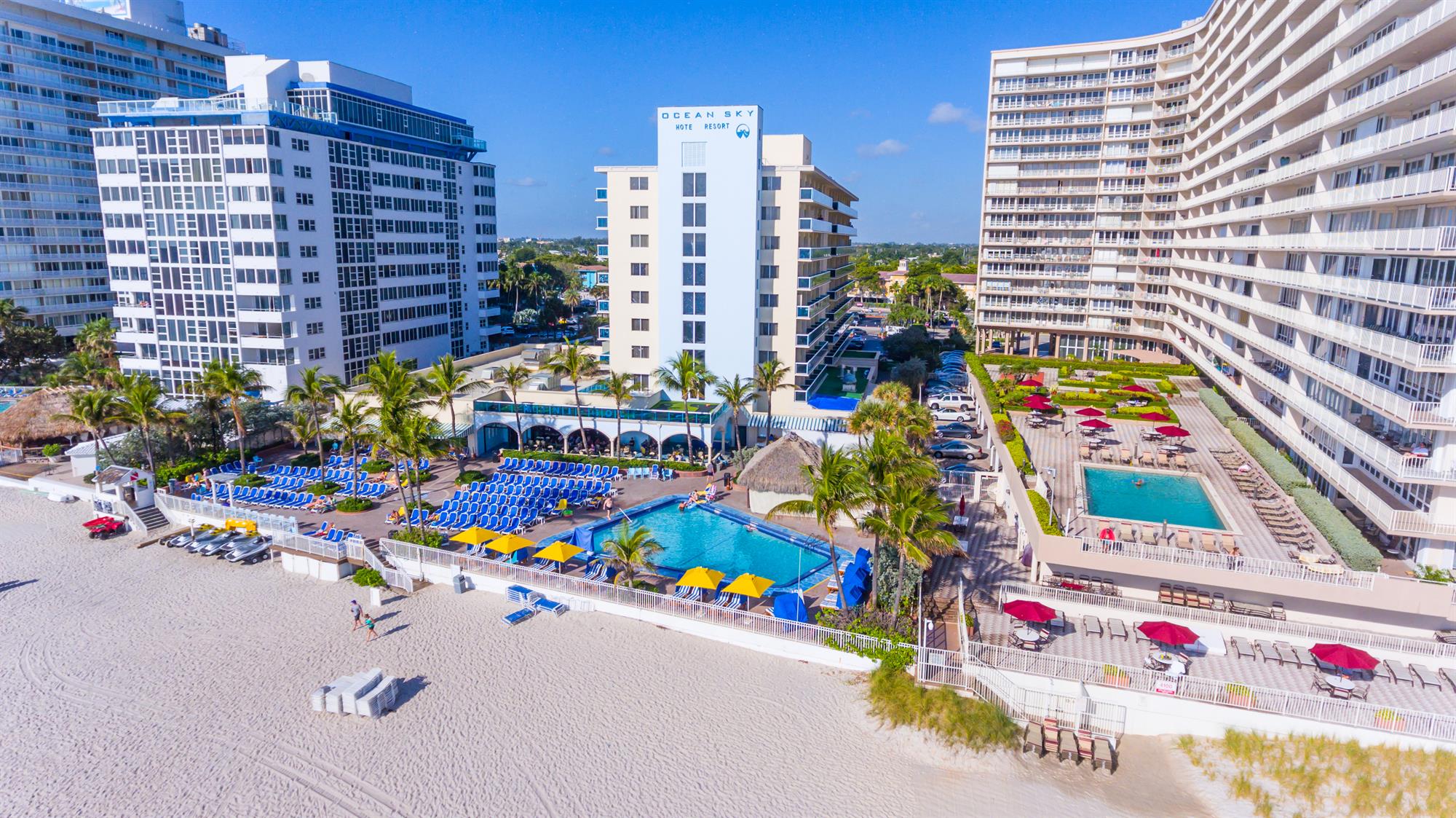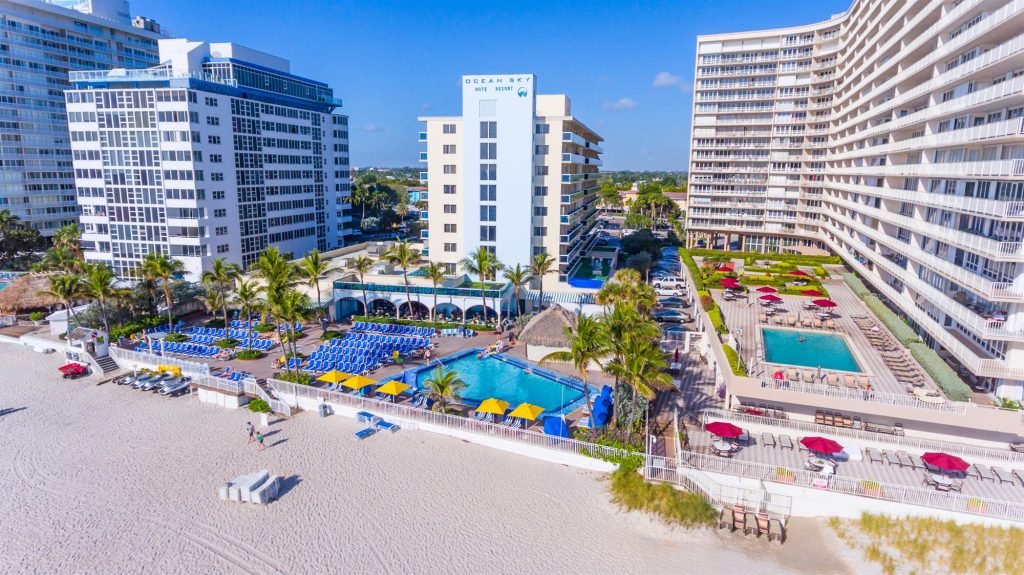 With spacious guest rooms and suites that feature home comforts and more. You'll be able to fully unwind and soak up the laid-back vibe of this waterfront gem. Whether you're here for a romantic getaway, a family vacation, or a business trip. The Ocean Sky Hotel & Resort sets the stage for a truly exceptional experience.
FAQ's
Are these beachfront hotels suitable for families? 
Many listed hotels are family-friendly and offer amenities tailored to adults and children.
Can I find pet-friendly options among these hotels?
Some hotels are pet-friendly, but it's best to check with the specific hotel's policies before booking.
What is the best time to visit Fort Lauderdale? 
The winter months, from December to April, offer pleasant weather for a beach vacation in Fort Lauderdale.
Do these hotels offer water sports activities?
Several featured hotels provide access to various water sports and activities for guests to enjoy.
Are there budget-friendly options among these beachfront hotels?
While some hotels are more luxurious, some options cater to different budgets for a memorable stay.
Conclusion
Fort Lauderdale's beachfront hotels offer more than just a place to rest. They provide an experience that immerses you in the beauty and energy of the ocean. From luxurious elegance to laid-back charm, there's a beachfront hotel to suit every traveler's taste.
The options are abundant whether you seek luxury or a more laid-back experience. Each hotel offers a unique slice of paradise along the beautiful coastline, promising a vacation to remember.