As the holiday season inches closer, many people are busy preparing to celebrate and enjoy the festivities. As a marketer or real estate agent, it's essential to come up with creative and festive ideas to promote your properties and attract potential buyers looking for a new home to settle in before the end of the year. In this blog post, we'll share some exciting Christmas real estate marketing ideas to help boost holiday home sales, especially for those looking for a new home in Fort Lauderdale.
Organize a Christmas-themed Open House
An open house is an excellent opportunity to showcase your properties and provide potential buyers with an experience to help them envision a life in their new home. You can go the extra mile by hosting a Christmas-themed open house to create a warm and welcoming atmosphere for them. Make use of some stunning Christmas decorations, scents of fresh cinnamon and apples, and Christmas music to make your potential buyers feel at home.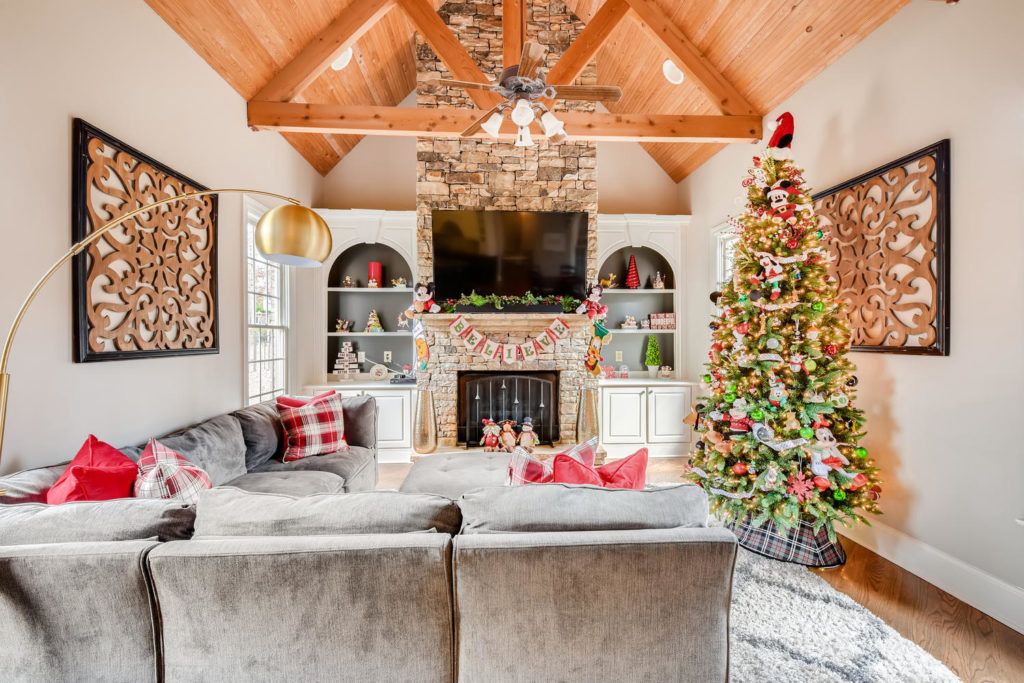 Host a Virtual Christmas Home Tour
When social distancing is advisable, take your open house virtual. You can plan a virtual tour of your properties and share them on your social media platforms to attract more potential buyers who cannot visit physically. You can add a touch of Christmas by using virtual backgrounds or incorporating Christmas decorations, just as you would with an in-person event.
See more: Buying A House In Florida For The First Time
Send Personalized Christmas Greetings
Sending your former and potential clients a personalized Christmas card or video message shows them you value and appreciate their support. As the saying goes, a picture is worth a thousand words, and a video is even more valuable. Record a fun and cheerful video highlighting some of the best features of the properties you're selling, and wish them a Merry Christmas. This way, you stay top of mind for all your potential clients and leave a positive impression.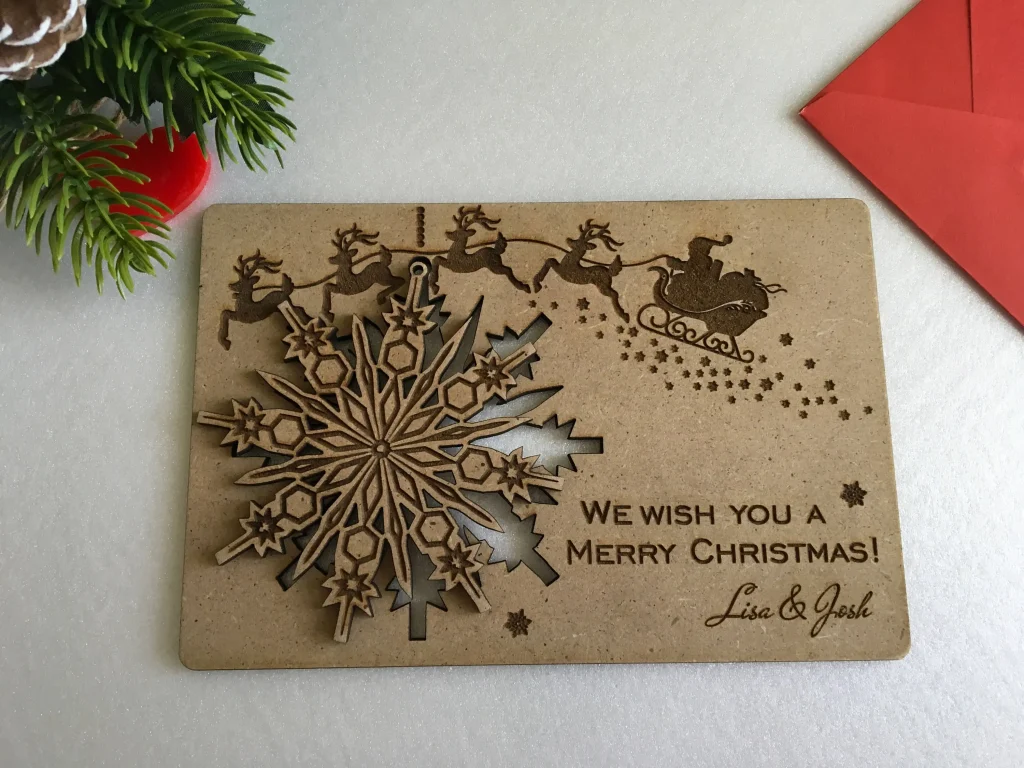 Offer Special Holiday Packages
While many people hold off on house hunting during Christmas, you can entice them to buy by creating holiday-focused packages, including free property inspections, discounted closing costs, or even free Christmas interior decorations. You could also offer rewards for potential buyers who buy a property during the holiday, such as gift cards to local restaurants or stores. Offer them a sense that purchasing a property this Christmas can be more than just a practical investment decision but also a way to enjoy the holiday season.
Decorate Your Website with Festive Graphics
Your website is the first point of contact for many potential buyers, and creating a festive display is an excellent way to get them into the holiday spirit. Create a Christmas theme by using vibrant images of ornaments, wreaths, and poinsettias. You could also create a virtual video tour of some of your listed properties and overlay some classic Christmas carols in the background. This gives your potential buyers a feel of the property and a sense of the holiday season.
Partner with Local Businesses
Partnering with local businesses is another excellent way to promote your properties and create a buzz. You can reach out to local shops, restaurants, or supermarkets and ask if you can display some of your marketing material in exchange for promoting their business. You can even throw in some Christmas-themed gifts to make them more appealing. This way, you tap into the community and leverage their network to promote your properties.
See more: Tips for Getting Your Dream Waterfront Homes
Highlight the Best Features
Use the holiday season and show off the best features of the properties you're selling in the light of Christmas. For instance, if the property is located near a Christmas market, you can highlight how easy and convenient it is for the residents to enjoy the festivities. Highlight features such as a fireplace, stunning views, or the living room's size are perfect for the holiday season.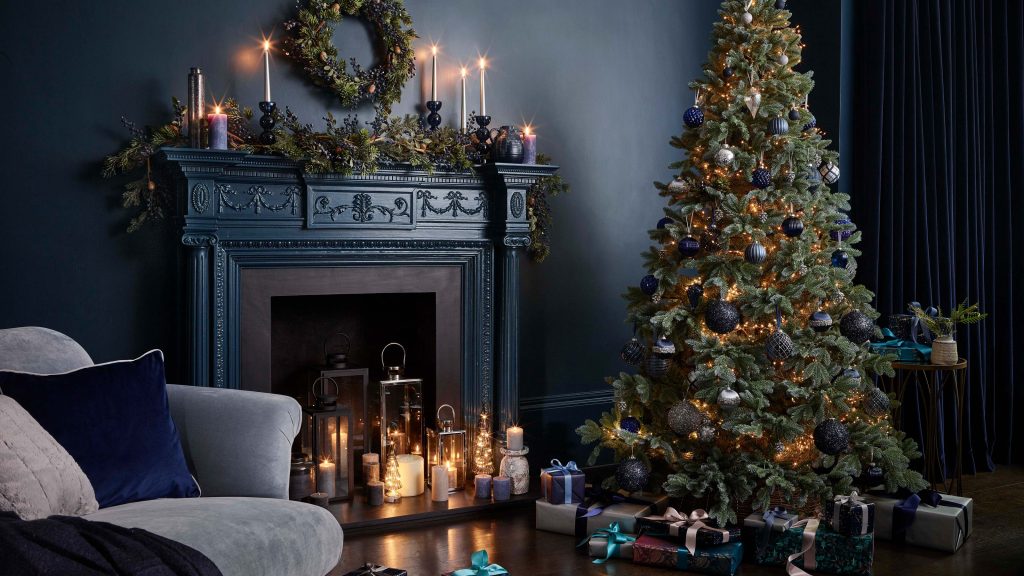 FAQ's
How can I effectively decorate a property for Christmas without overdoing it?
To decorate a property tastefully for Christmas, focus on a few key areas, such as the front entrance, the living room, and the dining area. Use a consistent color scheme, incorporate festive but not overwhelming decorations, and avoid clutter. Less can often be more regarding holiday decor on a property.
What role do virtual tours play in Christmas real estate marketing?
Virtual tours are a valuable tool during the holiday season. They allow potential buyers to experience the festive ambiance of a property from the comfort of their homes. Enhance virtual tours with Christmas decorations and music to create an immersive experience.
Are personalized Christmas cards an effective marketing strategy for real estate professionals?
Yes, sending personalized Christmas cards can be very effective. It's a thoughtful way to express gratitude to your clients and prospects. Include a warm message and perhaps photos of properties you've sold during the year to remind them of your success and your commitment to their real estate needs.
How can I collaborate with local businesses for Christmas marketing in real estate?
Collaborating with local companies can enhance your Christmas real estate marketing. Consider sponsoring or participating in local holiday events, like tree-lighting ceremonies or holiday markets. Partner with local businesses to offer special discounts or gift cards for home-related services, creating added value for your clients.
What are some practical online tools for managing Christmas real estate marketing campaigns?
Several online tools can aid your Christmas real estate marketing efforts. Platforms like MailChimp and Canva help you design and send holiday emails and create attractive graphics. Additionally, social media scheduling tools like Hootsuite and Buffer can assist in planning and automating your Christmas content, saving you time and ensuring consistency in your marketing efforts.
Conclusion
The holiday season is an excellent opportunity to showcase your properties and attract potential home buyers as they prepare for the New Year. By taking advantage of some of these Christmas real estate marketing ideas, you can make your properties stand out and connect with potential buyer's emotions. The ultimate goal is to create an experience that illustrates a new life in a new home. And for those looking for a new home in Fort Lauderdale, these ideas can make their Christmas extraordinary.